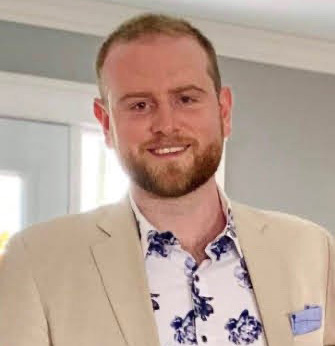 J.D. Gilmour is the Manager of Employee Abilities and Return to Work for Health PEI. He leads employee wellness and disability prevention practices, providing guidance to a community of over 200 leaders on Workers Compensation issues and the duties to inquire and accommodate. J.D. graduated from the University of Prince Edward Island in 2015 with a degree in Psychology and pursued continuing education in the neuroscience of Post-traumatic Stress Disorder, Central Sensitization, and Chronic Pain disorders as they relate to occupational function.
In response to his lived experience supporting first responders and healthcare workers, J.D. created and facilitates "The Other Wet Floor", a customizable workshop for employees and leaders who face the psychological and emotional risks of working in Helping and Caring Professions. He teaches that Compassion Fatigue, Secondary Traumatic Strain, Burnout and Moral Distress as occupational risks that can be mitigated with understanding, practices for resiliency and a framework for organizational change. His passion for this work comes from seeing people realize that they don't have to choose between the career they love and their own wellness.
J.D. lives in Charlottetown, Prince Edward Island with his partner Cody, and their dog, Piper. When he isn't working, J.D. coaches figure skating and wanders the trails and beaches of PEI with his horse, Sarge.