Collective Bargaining Series
THE ONLY RESOURCE OF ITS KIND!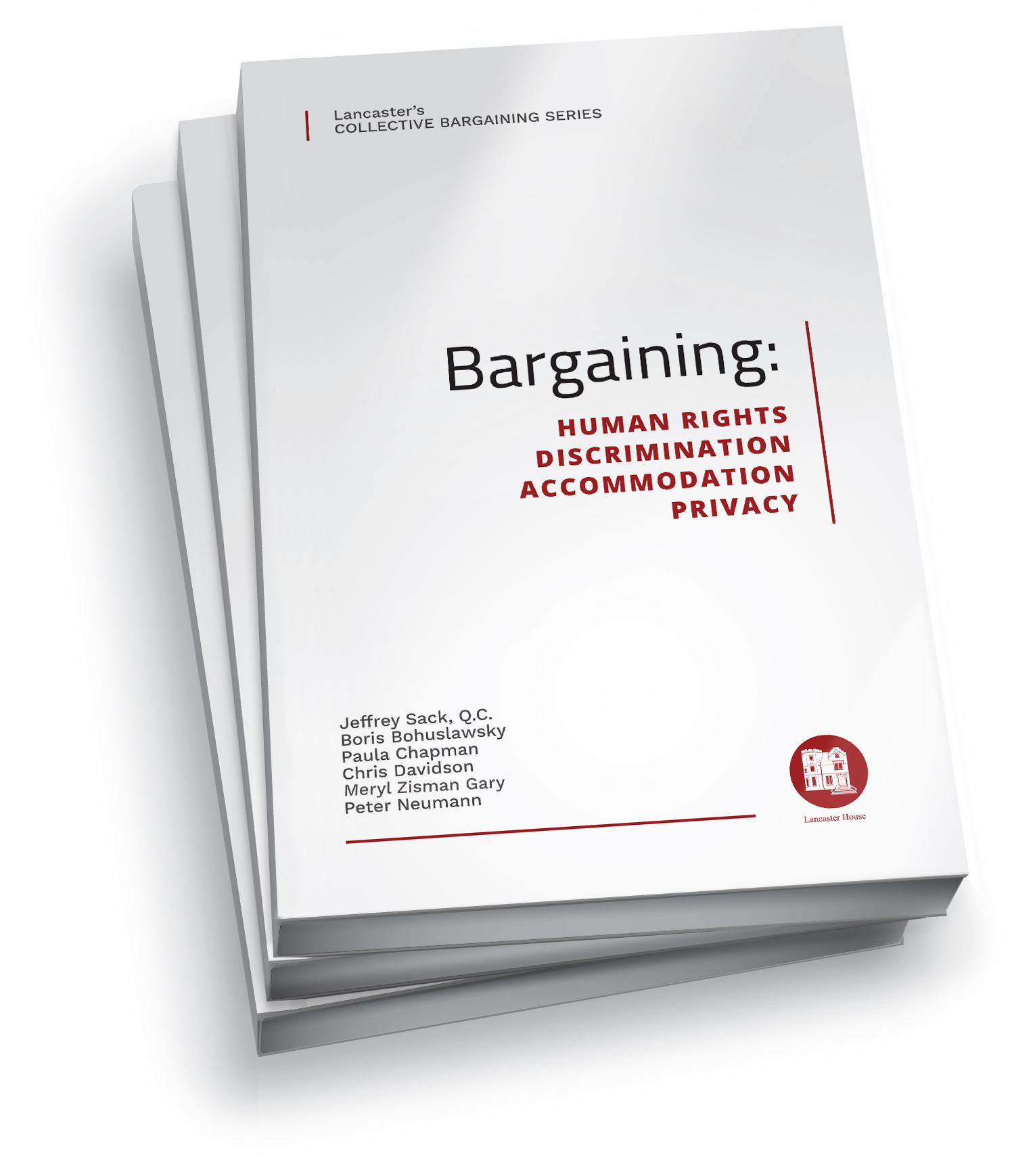 Lancaster House presents your new bargaining companion!
Introducing a paperback series on collective bargaining. These convenient texts will answer all of your questions pertaining to workplace law and contract language.
Designed for on-the-go negotiators, each of these ten handy texts is:
A concise, informative paperback you can transport with ease
An indispensable resource at the bargaining table
A comprehensive guide to all major bargaining issues
An easy-to-access source of commentary on applicable legislation and case law
Plus added feature: 1,700 clauses with commentary from over 600 collective agreements
Call (416) 977-6618 for special multiple volume pricing or for discounts on the entire series. Also available in online format.
Sample: Collective Bargaining Series — Volume 1, Chapter 1
Sample: Collective Bargaining Series — Volume 2, Chapter 4