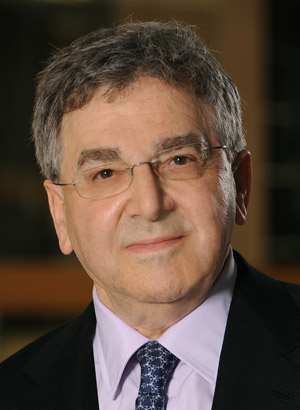 Jeffrey Sack is an activist lawyer, representing unions and employees, teaching international labour policy as an adjunct professor at the University of Toronto, and guiding the activities of Lancaster House, as its President and CEO.
In his lengthy career, Jeffrey has been involved in the founding of the Canadian Association of Labour Lawyers (as its first President), of the Canadian Labour Law Association, and of Lancaster House itself.
The cases and causes in which Jeffrey has engaged as an advocate notably include stopping the Spadina Expressway in Toronto, unionizing university faculty, securing arbitration as a dispute resolution process for doctors, preserving the right of unions to devote membership dues to political causes, and constitutionalizing the right to strike as an essential component of freedom of association under the Charter of Rights.
Jeffrey is also the author and co-author of books and articles on Canadian labour and employment law, and is the recipient of the Gerard Dion Award for contributions to labour law from the Canadian Industrial Relations Association and the Bora Laskin Award in 2022 from the University of Toronto.
Recipient of the 2022 Bora Laskin Award.