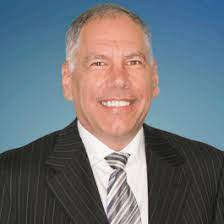 Mark Asbell, K.C., is an arbitrator, a mediator, and an adjudicator. With 17 years of experience as Chair of the Alberta Labour Relations Board, Mark is a nationally recognized leader in labour law and labour dispute adjudication. He is a prolific writer, having generated over 700 decisions during his career with the Alberta Labour Relations Board, including decisions tested and affirmed at both the Alberta Court of Appeal and the Supreme Court of Canada.
Admitted to the Law Society of Alberta in 1985, Mark practised labour and employment, contract, personal injury, and First Nations law with the Edmonton-based boutique law firm of Ackroyd, Piasta, Roth & Day. As an adjudicator, he served as a consensually appointed arbitrator, Chair (1999–2016), full-time Vice-Chair (1991–1996), and part-time Vice-Chair (1990–1991) with the Alberta Labour Relations Board; Alternate Chair with the Public Service Employee Relations Board (1993–1995); and arbitrator for the Canadian Centre for Sport and Law (1997–2000). Mark was appointed by the Law Society of Alberta as an adjudicator for conduct hearings in February 2016, and he was also added to the Grievance Arbitration Roster set up by Mediation Services in the Department of Labour to determine contested appointments under the Labour Relations Code.
Mark's varied experience both practising law and adjudicating disputes includes addressing issues in the public, education, health, construction, transportation, retail, and manufacturing sectors, as well as individual matters involving First Nations' interests under the Canada Labour Code, complaints against lawyers, and doping allegations and disciplinary actions involving amateur and Olympic athletes.