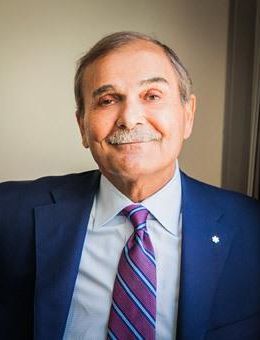 Tel:
(416) 964-5500
Email:
pcavalluzzo@cavalluzzo.com
As the co-founder in his firm, Paul is a leading constitutional, labour and administrative law lawyer, arguing significant cases before the Supreme Court of Canada, the Courts of Ontario, and labour and administrative tribunals.
Paul was appointed by Associate Chief Justice Dennis O'Connor to act as lead commission counsel to the Commission of Inquiry into the Actions of Canadian Officials in Relation to Maher Arar. Previously, Paul acted as lead commission counsel in the Walkerton Inquiry. In this role, Paul was responsible for ensuring all necessary evidence was brought forward to determine the cause of the May, 2000 e coli water supply crisis.
More recently, Paul has been appointed by the Federal Minister of Justice to act as a Special Advocate in security certificate cases. In this regard, Paul acts as counsel representing the interests of persons alleged to be threats to the national security of Canada in top secret hearings before the Federal Court of Canada in Ottawa. Paul's role is to ensure that the top secret evidence relied upon by the government is reliable and that as much information as possible is released to the named person so that he is given an opportunity to defend against the allegations. Paul is presently acting in one security certificate case which have been ongoing since February 2008.
Although Paul has been thoroughly engaged in these public interest roles since 2000, he has continued in his private practice representing his clients in important cases before the courts. For example, in the last few years he has argued many significant cases before the Supreme Court of Canada. These cases will all have a significant effect upon the development of the law in Canada.
Paul was awarded the Order of Canada, the Order of Ontario and the Law Society Medal for his contributions to social justice, equality and the rule of law in Canad
Paul graduated with honours from Osgoode Hall Law School in 1970 and Harvard Law School in 1971.
Recipient of the 2018 Bora Laskin Award.