Leading Cases on Labour Arbitration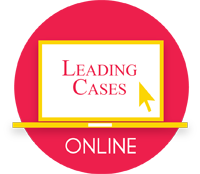 Leading Cases on Labour Arbitration Online, 2nd Edition is an indispensable online or print resource, designed to help you quickly access and navigate the maze of arbitration awards and court decisions. Leading Cases Online also includes authoritative commentary on over 2,600 arbitration awards, court judgments and tribunal decisions, with links to case summaries and analysis, as well as full texts of decisions.
Leading Cases Online presents the most authoritative and comprehensive selection of influential cases, with commentary by recognized experts in the field of labour law: Mort Mitchnick, a highly-regarded arbitrator, and Brian Etherington, a distinguished professor of labour law.
How the Text is Organized
Leading Cases Online is organized by topic, and is divided into three parts:
Evidence and Procedure
Discharge and Discipline
Contract Interpretation
How the Cases are Selected
A concerted effort is made to include ground-breaking cases, the most recent cases, and cases identifying patterns and trends in each topic area. Continual updates ensure that you promptly receive new leading cases. The criteria for selection of each case are rigorous, and include:
The quality of reasoning
The clarity of exposition
The extent of caselaw review
How will Leading Cases Online help you?
Save substantial amounts of time now spent sifting and analyzing awards to ascertain their meaning and significance
Quickly obtain authoritative answers to workplace problems
Have an expert "at your shoulder," tracking the trends in arbitration caselaw
Research the current state of the jurisprudence, and present cases with greater authority
Who will benefit
Arbitrators and adjudicators
Labour and employment lawyers
Corporate counsel and union counsel
Union representatives, chief stewards and grievance officers
Human resources professionals, managers and consultants
Labour relations and employee relations officers
Contract administrators